Speaker Profile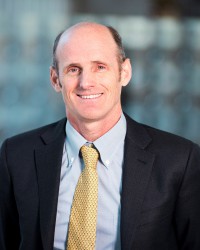 Dr. Timothy Grant Evans
Director and Associate Dean of the School of Population and Global Health (SPGH), Faculty of Medicine
McGill University, Canada
Title : Front-lines First: accelerating progress towards Universal Health Coverage by 2030
Brief: Dr. Timothy Grant Evans is the Inaugural Director and Associate Dean of the School of Population and Global Health (SPGH) in the Faculty of Medicine and Associate Vice-Principal (Global Policy and Innovation), McGill University. He was a Senior Director of the Health, Nutrition and Population Global Practice at the World Bank Group. From 2010 to 2013, Tim was Dean of the James P. Grant School of Public Health at BRAC University in Dhaka, Bangladesh, and Senior Advisor to the BRAC Health Program. He served as Director of the Health Equity Theme at the Rockefeller Foundation. He was an attending physician of internal medicine at Brigham and Women's Hospital in Boston and was Assistant Professor in International Health Economics at the Harvard School of Public Health.
Dr. Timothy received medical degree from McMaster University in Canada and was a Research and Internal Medicine Resident at Brigham and Women's Hospital. He earned a D.Phil. in Agricultural Economics from University of Oxford, where he was a Rhodes Scholar.
Develop & Maintain by IT, icddr,b .