Speaker Profile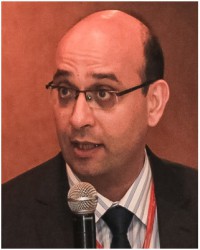 Dr Nima Asgari
Director, Asia Pacific Observatory on Health Systems and Policies
New Delhi, India
Title : Paying for CHW's to Do a Good Job. Why the Reluctance
Brief: Dr Nima Asgari is a public health medicine specialist from London, UK. He has been working in the field at low, middle and high income countries since 1996. He has been with WHO from 2006 and has previously worked at WHO HQ in Geneva as well as China, Cambodia and Thailand country offices.
Dr. Asgari became the director of the Asia Pacific Observatory on Health Systems and Policies (APO) in October 2016. He coordinated WHO activities across key Thai public health agencies and international partners for non-communicable diseases, health related consequences of trade, health in all policies, and transformative health education. Dr Asgari also worked in UK for the Health Protection Agency (HPA) at local and national level as well as the National Institute for Health and Care Excellence (NICE), where he focused on physician's understanding of the grading system for clinical guidelines.
Dr. Nima Asgari received his medical degree as well as Bachelor's degree in Parasitology from University of Edinburgh, Scotland. He has a Master's degree in Public Health from London School of Hygiene and Tropical Medicine and is a fellow of the Faculty of Public Health in England.
Develop & Maintain by IT, icddr,b .