Speaker Profile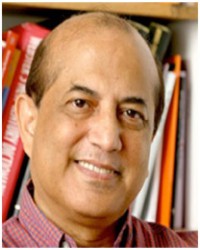 Dr Mushtaque Chowdhury
Former Vice Chair and Executive Director
BRAC, Bangladesh
Title : From 10 to 100,000: Evolution of BRAC's CHW Programme
Brief: Dr Mushtaque Chowdhury is the former vice chair and executive director of BRAC. He was also the founding dean of the James P. Grant School of Public Health, BRAC University. He is also a professor of population and family health at Columbia University's Mailman School of Public Health in New York. During 2009-2012, he was a senior adviser and acting managing director of the Rockefeller Foundation, based in Bangkok, Thailand. He also worked as a MacArthur/Bell Fellow at Harvard University.
Dr Mushtaque is on Advisory Board of the South Asia Centre at London School of Economics,  Leaders' group of Sanitation for All at UNICEF Headquarters, Founding member of the Board of Trustees of the Humanitarian Leadership Academy in London and is the immediate past chair of the Asia Pacific Action Alliance on Human Resources for Health (AAAH). Dr Chowdhury was a coordinator of the UN Millennium Task Force on Child Health and Maternal Health. He is also the President of the Dhaka University Statistics Department Alumni Association.
Dr Chowdhury is the recipient of the Medical Excellence Award from the Ronald McDonald House Charities in 2017, Most Impactful Book Award from the University Press Limited in 2018, and Senior Fellowship from the Bangladesh Institute of Development Studies in 2018. He is also a recipient of the 'Innovator of the Year 2006' award from the Marriott Business School of Brigham Young University in USA.
Dr Chowdhury has published several books and over 200 articles in peer -reviewed international journals. He holds a PhD from the London School of Hygiene and Tropical Medicine, an MSc from the London School of Economics and a BA from the University of Dhaka.
Develop & Maintain by IT, icddr,b .