Speaker Profile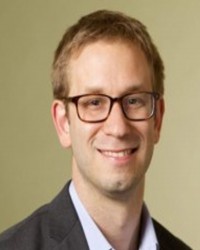 Kyle Muther
Director, Advisory Engagements
Last Mile Health, USA
Title : Exemplars in Community Health - The Past, Present and Future of Bangladesh's Community Health System
Brief: Kyle Muther is a Director at Last Mile Health, a non-profit organization that seeks to save lives in the world's most remote communities by working with governments to recruit, train, equip, manage, and pay professional community health workers. He manages Last Mile's engagement with the Exemplars in Community Health initiative--a  global research effort focused on identifying success factors and lessons learned from high performing national Community Health Worker (CHW) programs to support other low- and middle-income countries designing or scaling up CHW programs. Mr. Kyle was a Senior Consultant at FSG, a global strategy consulting firm.
Kyle holds a MA in International Affairs from the Fletcher School of Law and Diplomacy at Tufts University and a BA from the University of St. Andrews.  
Develop & Maintain by IT, icddr,b .