Speaker Profile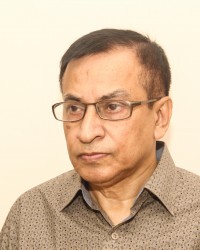 Md Humayun Kabir
Senior Strategic and Technical Advisor
MEASURE Evaluation, Bangladesh
Title : Digitizing the Work of Community Health Workers: Enhancing Performance and Redefining the Scope
Brief: Md Humayun Kabir is Senior Strategic and Technical Advisor of MEASURE Evaluation, University of North Carolina at Chapel Hill, USA. He is developing and implementing electronic Management Information Systems (eMIS) under the Ministry of Health and Family Welfare (MoH&FW), Government of Bangladesh.
Mr. Kabir started his career in Bangladesh Civil Service. He served in different ministries in different capacities from 1981 to March 2013. He served as Secretary, Election Commission Secretariat and as Senior Secretary, MoH&FW.
Interest: Introduction of technology in government organizations and e-government initiatives.
Develop & Maintain by IT, icddr,b .