Speaker Profile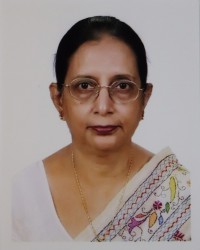 Dr. Makhduma Nargis
Vice Chairperson, Community Clinic Health Support Trust
Ministry of Health and Family Welfare (MoHFW), Bangladesh
Title : Community Clinic: A Disruptive Innovation in Bangladesh
Brief: Dr.  Makhduma Nargis was the Chief Coordinator of Community Based Health Care initiative by MoHFW  in 2015-2016. 
She was Additional Secretary & Project Director at Revitalization of Community Health Care Initiatives in Bangladesh (RCHCIB), MoHFW.  She led the operation of 13,232 community clinics (CC) and to ensure the community participation, formation of 1 Community Management group and 3 Community Support groups for each CC.
She was a resource person for GDG (Guideline Development Group) for CHW of World Health Organization (2016-2018). 
She was the keynote speaker on service delivery through CC in rural Bangladesh in WHA side events (2014-2015).
Develop & Maintain by IT, icddr,b .