Speaker Profile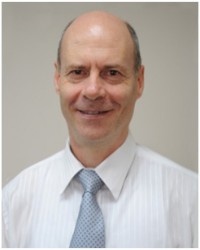 Professor Daniel D Reidpath
Senior Director, Health System and Population Studies Division (HSPSD)
icddr,b, Bangladesh
Title : What are the Limits of the Community Health Worker in a Modern Health System?
Professor Daniel D Reidpath is working with icddr,b from September 2019 as the Senior Director of Health Systems and Population Studies Division (HSPSD). Professor Reidpath (Daniel) has been a public health academic since 1997, although his disciplinary background was originally in computer science and psychology. He completed his PhD from The University of Western Australia.
Before joining to icddrb, he was Professor of Population Health and Head of Public Health at the Jeffrey Cheah School of Medicine and Health Sciences, Monash University Malaysia, where he was also the Director of the South East Asia Community Observatory (SEACO) an HDSS located in a rural district half-way between Kuala Lumpur and Singapore.
Professor Reidpath has published widely including peer reviewed articles, book chapters, a journal special issue, commissioned reviews, and editorials. He has also published across a wide range of subjects including epidemiology, biostatistics, public health, health policy, medical sociology, health systems, equity, reproductive rights, pregnancy outcomes, dengue surveillance, HIV, non-communicable disease, malnutrition, air pollution and health, and climate change. He has supervised to graduation 19 doctoral students and numerous Masters Students. He has held research funds from the Ford Foundation, the Global Forum for Health Research, TDR/WHO, VicHealth, the Royal Society of Public Health, the National Institute for Health Research UK, the MRC, and the Wellcome Trust.
Develop & Maintain by IT, icddr,b .